Applicants must ensure that they comply with the regulations and provide evidence of their eligibility through the visa application process.
You must be outside of the UK in order to apply for a visitors visa to the UK.
To demonstrate that they are a genuine visitor, the applicant must complete the online application form and submit supporting documentation.
After submitting the application, you will be required to attend an appointment at a visa appointment centre in your country of residence, where your biometric information may be collected.
As part of proving that you are a genuine visitor, you must demonstrate to the caseworker that you will not be staying for more than six months.
You must also prove that you have the resources to support yourself (and any dependents travelling with you) during your time in the UK and to fund your return travel.
You will need to provide proof that you have sufficient funds to cover the cost of tickets, travel, living and accommodation expenses while you are in the UK.
Supporting documents
The assessment process is expected to be based on the documents you submit. It is advisable to verify your identity with your current passport or other valid travel identification, valid for the duration of your stay in the UK and with a blank page for the visa.
Additional supporting documents should also be provided to prove:
Accommodation: If you are staying in a hotel, attach a confirmation of your reservations and an itinerary of your visit, including any tourist attractions you intend to visit.
Additionally, you must provide evidence of your finances for the trip, including proof of your income, pay slips, and bank statements.
It is good practice to explain any unusual credits in your account. Normally, six months of bank statements may be required.
 However, you may also want to explain how you have accumulated your savings over the months or years.
Successful applications are those that go beyond the ordinary and support their financial statements with explanations.
If you have assets, stocks, shares or bonds, it is essential to include supporting documentation in support of the application.
For instance, letters from the financial institutions confirming the authenticity of the statements, bond and share certificates, and land title certificates.
Personal information such as your home Travel history (past 10 years)
Work or job information, such as the name and address of your employer; contact details of the persons you intend to visit, including evidence of their accommodation and financial statements.
The most common reasons for visa refusals and lack of Intention to leave the UK on visa expiry. It is therefore pertinent that you provide evidence that you will leave at the end of the visit.
Evidence could include proof of a job or studies in your home country, or family living in your home country, including spouses and children. If you have an important position in the community or religious group, always add that evidence.
You also need to prove that there are sufficient funds to support you and your dependents in the UK for the duration of your visit. This could be funded by you or the person you are visiting in the UK.
The visit's price must also be reasonable and within your means or range of income. Along with information about your income, you should include an estimate of the trip's overall cost.
If you are self-employed, you must show your private bank statements and not your business account. Your business accounts and financial statements are not your private money.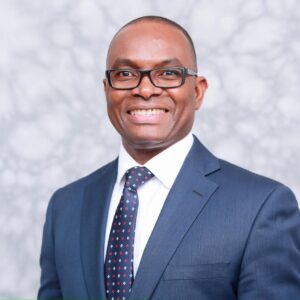 Bennard Owusu is the senior partner of BWF Solicitors, an award-winning law firm in London. He is also dual qualified as a barrister in Ghana and Solicitor to the Senior Courts of England.
He regularly writes opinions and advises Local Authorities; Solicitors and has represented clients in Family and Immigration cases where the main issues are aspects of Ghanaian Law Usages and Practices; Marriages; Children Proceedings; Inheritance and Reciprocal Agreements.
Some of Uncle Ben's advice has been reported in English law reports. He recently won the Black British Business Award 2020 in the category of Professional Services Senior Leader of the year.